Entecom Systems nv is the specialist in material & bulk handling conveyors for heavy duty applications and abrasive or corrosive working conditions.
On the one hand, you can rely on Entecom for a wide range of conveyor chains & components. Depending on the specific requirements, we have various chain types in different materials and hardness. Often they are customized in our own workshop, where we also manufacture the additional components, such as scraperbars, elevator buckets, apron pans, wear strips, shafts, wheels, hubs,... Even the installation on site can be provided, which makes Entecom the total supplier for conveyor chains.
As a manufacturer of forked chains, Entecom has a broad knowledge of this chain system for bulk transport. With our own design of the chain link, available in various materials, hardness and breaking loads, we want to achieve the maximum lifetime in the most heavy working conditions. Each chain is in-house custom made which makes us a strong and flexible supplier at home and abroad.
On the other hand, we design and build complete customized conveying systems for both bulk handling, such as scraper conveyors, bucket elevators, apron conveyors, tube conveyors... and for material handling, such as, overhead conveyors. Depending on the applications, various chain types can be used. Also the renewal and improvement of existing installations often belongs to our assignments.
Finally, Entecom is a strong partner for the maintenance of conveying systems. Our specific knowledge of chain conveyors makes us the most suitable partner to keep your transport systems in top shape. As we have it all in one and thanks to our own well-equipped workshop, we can react very quickly to counter even unforeseen situations. This means that many of our customers rely on our VCA certified maintenance teams for their shutdown maintenance operations.
Entecom is the total manufacturer with a clear mission: "We strongly believe in building long term relationships with our customers, by listening, offering solutions and improving processes that enable the customer to realize future savings."
That is why you choose Entecom Systems nv.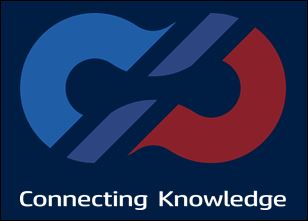 Entecom Systems is, together with its sister companies www.frantsen.be and www.amesco.be, a turn key partner.
Frantsen, located in Landen, is the reference for every bulk transport based on the Archimedes screw. Amesco, located in Kinrooi, is an EN1090 certified metal construction company, specialised in industrial constructions and wear resistant steel.
The logos symbolize the connecting link, bundling our knowledge to be a strong partner for the industry.
Connecting Knowledge.